Skip to Content
Silicon Valley's Plumbing Leaders
We are Silicon Valley's plumbing leaders and have been so for over 20 years. We offer an unmatched work culture as we strive for excellence, making it a productive but enjoyable atmosphere for all.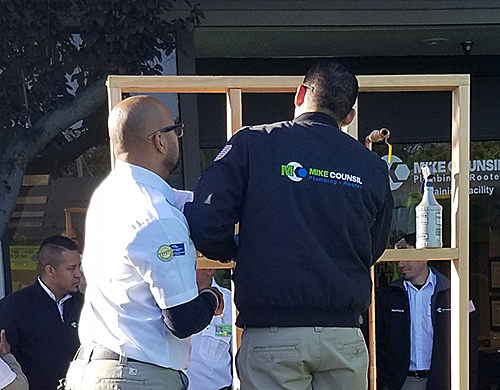 Our Culture: We Strive for Excellence!
From our humble beginning, we knew it would take a great deal of work to become and remain successful without sacrificing our values. Since 1994, we've been fully dedicated to the plumbing industry as we've grown and become more successful, but we've always adhered to our strong work ethic. We are also proud to have remained family-owned and -operated, and we believe that the work culture plays a pivotal role in making sure you, as one of our employees, are set on the road to excellence. From the moment you walk through our doors, we guarantee you'll see—and feel—the Mike Counsil Careers way of doing things. You won't regret it! As leaders in the Silicon Valley plumbing industry, we believe that the following four characteristics have made us who we are today:
Family-owned and -operated corporate structure
Dedication to keeping up with emerging technology and efficiency measures
100 percent satisfaction guarantee on all our work
Policy of only hiring motivated, positive, career-driven individuals
Our Values
Equally essential are a set of core values we hold near and dear to our hearts. We believe it's important for all members of our team to exemplify these traits as best as possible. Those most important to us are:
Integrity: It's important to us that our team clearly understands the difference between right and wrong. Those who are honest will practice it not just at work, but also in all aspects of their life. We exclusively work with trustworthy individuals, who are essential for business relationships, both within our company and with our clients.
Open communication: We believe in an open-door policy: All team members are equal and are invited to speak openly and freely. Your opinion matters, and we believe when all members are engaged, it leads to less stress and better job satisfaction. By communicating openly, we all develop empathy and respect for our fellow workers, creating a positive work atmosphere.
Client focused: We are relentlessly focused on making sure our customers have a bump-free service experience when they choose us. We love people, and we are in what we call the "people business." Everything we do revolves around ensuring it's in the client's best interest, no matter the size of the project. In other words, we aim to not meet, but to exceed our client's expectations.
Values family: Our family's safety and well-being are another one of our top priorities. We demand that all team members strike a work/life balance and offer ample personal time, so you will be able to take care of all commitments and desires. By making sure our employees have sufficient time for their loved ones, this will increase their work productivity and general outlook.
Humility: To remain relevant and viable in the future, we aim to make sure our work environment is a home away from home. Done properly, all staff will do their part for the greater good of the company, locking down our success for the long term.  A humble environment is one that strives.
If these values speak to you, then get in contact with us today to see if you would be a good fit for joining the Silicon Valley plumbing leaders!
Search Jobs
Browse our open positions.