Skip to Content
Silicon Valley's Plumbing Leaders
We are Silicon Valley's plumbing leaders and have been so for over 20 years. We offer an unmatched work culture as we strive for excellence, making it a productive but enjoyable atmosphere for all.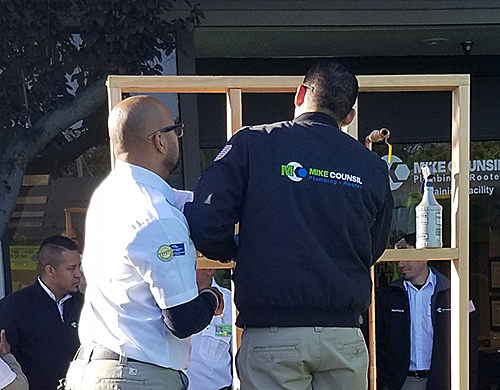 Our Culture: We Strive for Excellence!
From our humble beginning, we knew it would take a great deal of work to become and remain successful without sacrificing our values. Since 1994, we've been fully dedicated to the plumbing industry as we've grown and become more successful, but we've always adhered to our strong work ethic. We are also proud to have remained family-owned and -operated, and we believe that the work culture plays a pivotal role in making sure you, as one of our employees, are set on the road to excellence. From the moment you walk through our doors, we guarantee you'll see—and feel—the Mike Counsil Careers way of doing things. You won't regret it! As leaders in the Silicon Valley plumbing industry, we believe that the following four characteristics have made us who we are today:
Family-owned and -operated corporate structure
Dedication to keeping up with emerging technology and efficiency measures
100 percent satisfaction guarantee on all our work
Policy of only hiring motivated, positive, career-driven individuals
Our Core Values Define Our Culture
Equally essential are a set of core values we hold near and dear to our hearts. We believe it's important for all members of our team to exemplify these traits as best as possible. Those most important to us are:
Integrity: Soundness of moral character is the foundational principle that establishes trust and cohesiveness.  Integrity is the essence that creates effective and genuine relationships.
Open communication: Empowering each individual to express their thoughts and ideas freely, while rejecting the fear of the outcome.  We encourage all to stand up, have a voice and be willing to say anything.
Client focused: An uncompromising mission of providing the ultimate service experience to our clients.  Our educational and compassionate approach ensures our clients always win by us exceeding their expectations..
Values family: Our culture promotes healthy benefits of balancing our careers with the time we spend with our families.  A harmonious personal life increases productivity and happiness while at work.
Humility: The willingness to continue to learn or gain a new perspective.  The ability to subdue our personal egos to aid in prosperity for everyone on the team.
If these values speak to you, then get in contact with us today to see if you would be a good fit for joining the Silicon Valley plumbing leaders!
Search Jobs
Browse our open positions.