Skip to Content
Plumbing Technician
At Mike Counsil Plumbing, we adopt each of these characteristics and have remained a steady presence as one of the top plumbing outfits in the South Bay Area. Are you ready and willing to tackle any residential, service and repair plumbing jobs? We look forward to seeing if you have what it takes to work in an exciting industry and prove your dedication to challenging customer repairs, installations or system replacements.
We are looking for an organized, experienced plumber with exceptional diagnostic and problem-solving skills. In this role, you will successfully have a keen sense of a detail, dedication to customer service, and the commitment to lifelong learning and training as technology evolves.
You must work quickly and efficiently to solve problems and make necessary repairs. You must also be a strong independent and collaborative work as well as physically robust, able to handle set work hours.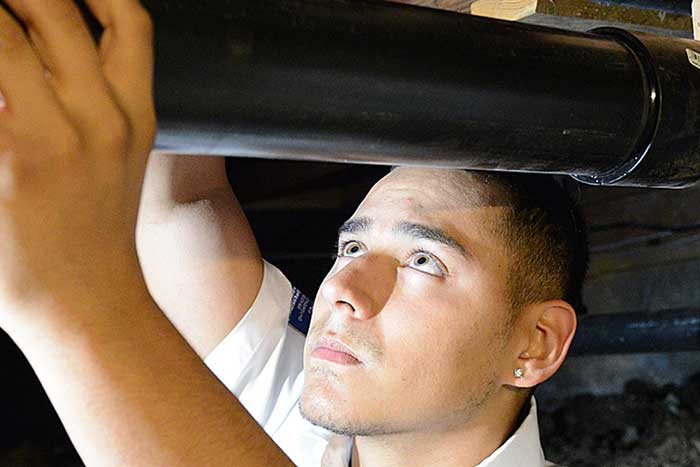 What We Offer
Continuing training and education with career advancement opportunities
Complete benefits package paid medical/vision, 401K with matching, paid time-off and breakfast/drinks/snacks
Gas paid, truck provided, launder uniform, 24 Hour Super Sports membership, and monthly bonuses
Secure income very competitive and usually 25% above the competition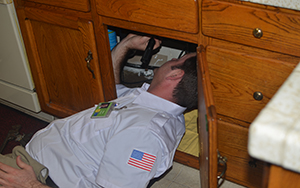 Duties & Responsibilities
Read technical documents to asses building needs and pipe/plumbing fixture plans
Determine materials needed for each new project; estimate time and cost
Install, assemble, maintain, and repair pipes and plumbing fixtures
Affix clamps, screws, brazing, soldering, welds, etc. to pipes and tubes
Measure and modify pipes accordingly by cutting, threading, or bending pipes by using specialized tools
Install and/or repair household appliances like dishwashers, water heaters, toilets, sinks, etc.
Diagnose plumbing problems and work to resolve any issues
Repair or replace damaged parts
Locate and repair water line leaks and remove clogs
Train new apprentices in proper plumbing techniques and practices
Confirm pipe system is air/watertight by performing pressure tests
Keep detailed notes and create work reports documenting projects
Test plumbing and other installed fixtures to ensure proper functioning
Educate clients on and install "green" fixtures like water systems, reduced water flow faucets, low-flush toilets, etc.
Follow state laws and regulations and adhere to local building codes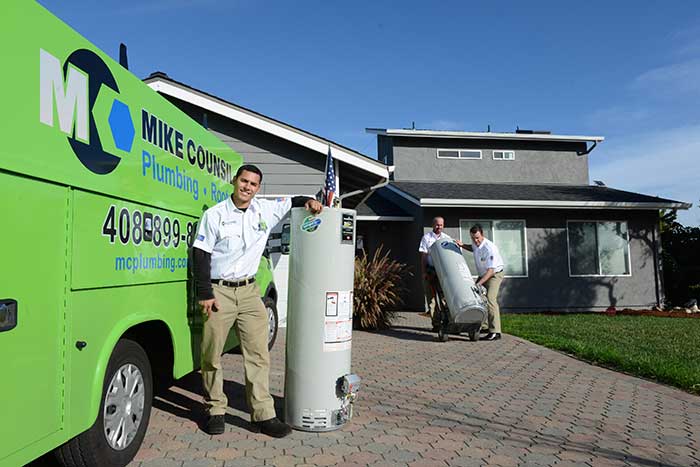 Requirements & Qualifications
High school diploma or GED equivalent, Vocational certification or associate degree preferred
Valid California driver's license
2+ years' relevant trade experience
Proficiency using plumbing tools, materials, and equipment
Expert knowledge in piping and ventilation systems
Understands and follows state regulations
Available to work on call and respond immediately to plumbing emergencies